The Peregrine Centre CIC is a not-for-profit Community Interest Company which exists to help

people who are on a journey towards increased self-awareness and resilience. We believe that self-awareness leads to genuine love and care of others and the world around us, and that resilience is going to be needed to face the future in hope. Our world is in crisis, and efforts to put things right must start here, today, in our daily lives, our homes and our businesses. For these reasons, we are:
Creating a community of people who meet, share, learn and create together, by organising uplifting social events, meetings, courses & workshops on topics like music, art, crafts, sustainability, gardening, mindfulness and meditation.
Looking into ways of having a positive effect through our business practices: reducing our consumption, minimising our waste, and actively contributing to restoring the environment.
Everything we do has a common goal: to strengthen our local community by helping individuals to achieve their full potential and to have a positive impact on the world.
If you have an idea that fits with this ethos, please get in touch. We would love to hear from you
Diane and Tamsin are a mother and daughter team who have been working together in the field of education for nearly twenty years. They divide their time between Exeter and rural Brittany, home to Diane's studio and a smallholding of sheep, chickens and a no-dig organic fruit & vegetable garden.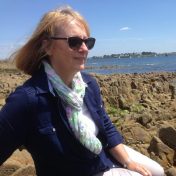 Diane Antone
diane@peregrinecentre.org.uk
Diane has a finger on the pulse of our changing times, and her role is to observe, analyse and then steer the direction of the various aspects of The Peregrine Centre. She is an accomplished artist with work in private collections around the world.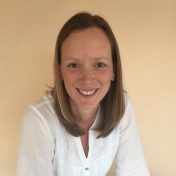 Tamsin Holiday-Scott
tamsin@peregrinecentre.org.uk
Tamsin runs most of the day to day operations of The Peregrine Centre and is usually the person on the other end of the phone or email. If she's not in the office she's probably working on the smallholding in Brittany or involved in something musical in Exeter.
The Peregrine Centre is a beautiful four-storey Georgian building in the centre of Exeter, within easy walking distance of Exeter Central and Exeter St David's train stations, the bus station, city centre shops and restaurants, Exeter Library, the RAMM Museum, and Exeter Cathedral.
We are on a surprisingly quiet and very sunny cul-de-sac in the heart of the city, with the beautiful Bury Meadow Park just behind us and Northernhay Gardens (England's oldest public garden) just a few minutes' walk away.
We have some private parking behind the building, and Bury Meadow public car park is directly opposite us.
If you are using Google or Apple maps to navigate to us, please use "Exeter Tuition Centre" as your destination.
13 Queen's Terrace, Exeter, Devon, EX4 4HR
Join The Peregrine Centre
Browse and book upcoming events… Get the latest news and updates straight to your inbox… Meet new people… Learn new skills…